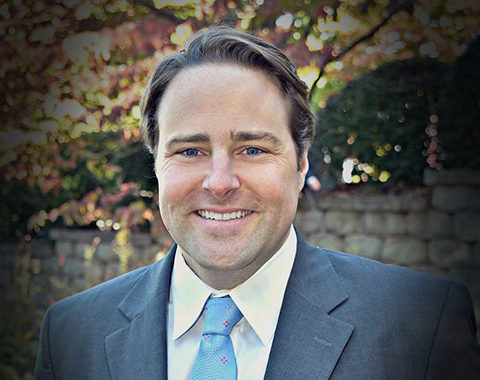 Michael S. Broun
Biography
Michael Broun is a partner at Cowsert Heath, where he has practiced law since joining the firm in 2006. Michael graduated from the University of Georgia with a degree in Political Science and then graduated Magna Cum Laude from the LQC Lamar School of Law at the University of Mississippi. At Ole Miss, Michael served as an Associate Editor on the Mississippi Law Journal, was a member of the Moot Court Board and was inducted into the Phi Delta Phi Legal Honor Society.
His practice focuses on civil litigation with an emphasis on personal injury defense, but also includes criminal defense, business litigation, and appellate practice. He has extensive experience in trial courts throughout Georgia and has effectively presented numerous cases to the Georgia Supreme Court, Georgia Court of Appeals and the Court of Appeals for the 11th Circuit.
Michael is a native and lifelong resident of Athens, Georgia, where he resides with his wife and two children.
Practice Areas
Civil Litigation

Insurance Defense
Personal/Bodily Injury
Premises Liability
Products Liability
Trucking/ Commercial Vehicle Litigation
Automobile Accidents and Injuries
Medical Malpractice

Insurance Coverage
Criminal Defense

DUI
White Collar Crimes
Speeding Tickets/Traffic Offenses
Minor In Possession/ Fake IDs
Misdemeanors
Drug Offenses
Domestic Violence
Felonies

Workers' Compensation
Business and Commercial Litigation

Business Disputes
Business Contracts
Non-compete Disputes
Employment Agreements

Real Estate Litigation/Eminent Domain

Eminent Domain/ Condemnation
Partition and Co-Ownership of Property Disputes
Covenants and Easements
Nuisance and Trespass
Construction Litigation and Materialmen's Liens

Probate

Wills, Trusts and Estates
Education
J.D., Magna Cum Laude University of Mississippi, 2006
B.A., University of Georgia, 2003
Memberships
Western Circuit Bar Association
Bar Admissions
State Bar of Georgia
Georgia Court of Appeals
Supreme Court of Georgia
United State District Court for the Middle District of Georgia
United State District Court for the Northern District of Georgia